HOW TO JOIN PIGEON SAYANGKU CLUB?
Quick & Easy Guide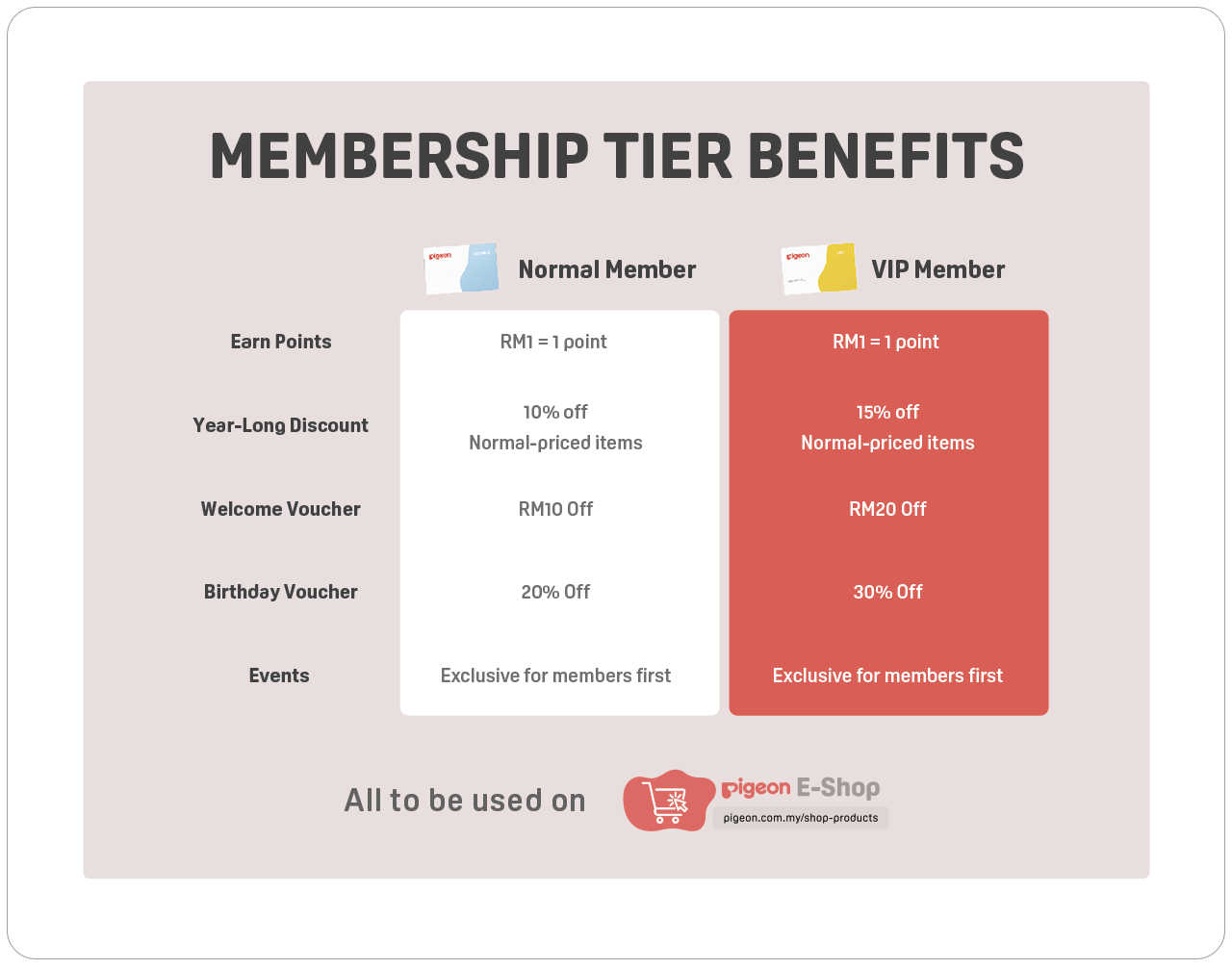 FREQUENTLY ASKED QUESTIONS
Q1. What is Pigeon Sayangku Club about?
A. It is a dedicated loyalty membership programme for parents to enjoy great benefits and rewards.
Q2. How does Pigeon Sayangku Club work?
A. Members can collect points from our Pigeon E-Shop after making a transaction. Points will be recorded the following working day (within 24 hours). Members can gather the accrued points to upgrade their membership to VIP membership tier to enjoy greater benefits.
Q3. How much does it cost to sign up for a membership? How do I join?
Q4. Is there any expiry date for my membership?
A. Both Normal and VIP membership are valid for 6 months. If your membership has been inactive for 6 months, it will either be terminated (for Normal member) or demoted from VIP to Normal tier (for VIP member).
Q5. How to prevent dropping of membership status?
A. You will need to make a transaction within the 6 months to prevent losing your membership.
Q6. How would I know how many more points are left to unlock the VIP tier?
A. Generally, you will need to accumulate 801 points to upgrade your membership to VIP. You may keep track of your progress tier with the following steps,
Step 1: Log in to your account in Pigeon Sayangku Club app
Step 2: Click on the Membership tab below
Step 3: Click on "Normal" at the top header
Step 4: Your current tier will be shown on the screen